Constructing the hull of my powerboat was hard enough. In fact, it made me a little nervous at the end. Consequently, I didn't finish the hull in an orderly way. As it turns out, this is not ideal. But I was eager to get fiberglass reinforcement on several weak spots as quickly as possible, so I prioritized that over sanding smooth and prepping the rest. This worked, but it caused more difficulty than I would have preferred getting a smooth and even finish.
Tip for next time: take it slow and do each step as carefully and as cleanly as possible. It's never as easy trying to come back later to fix it up.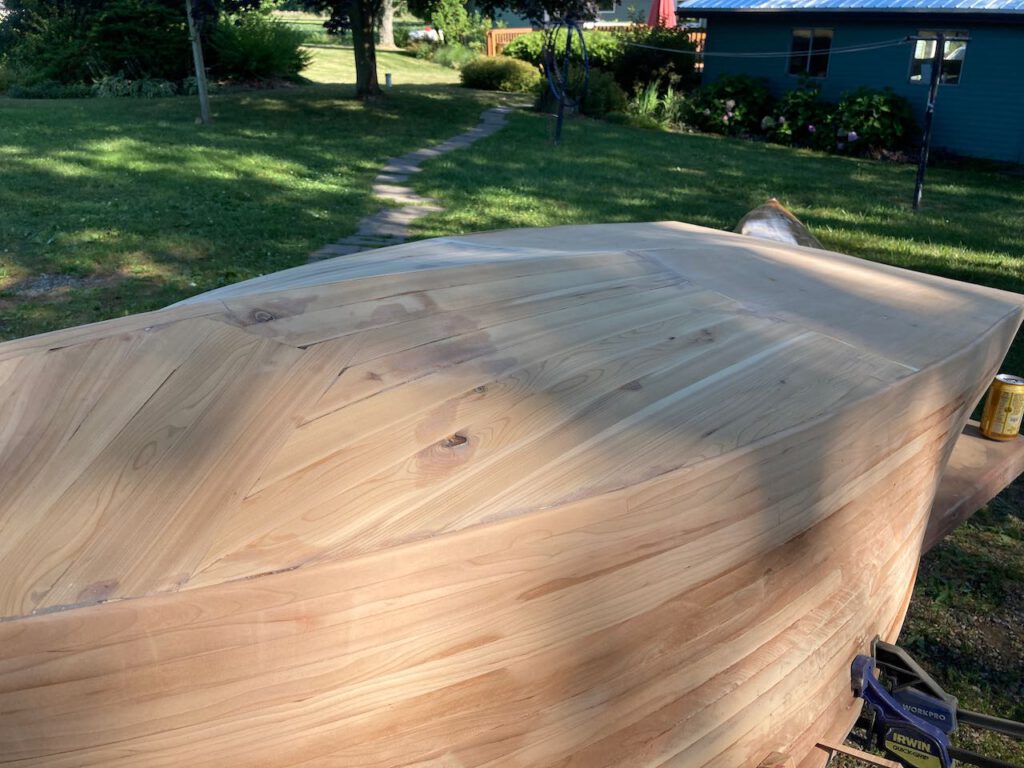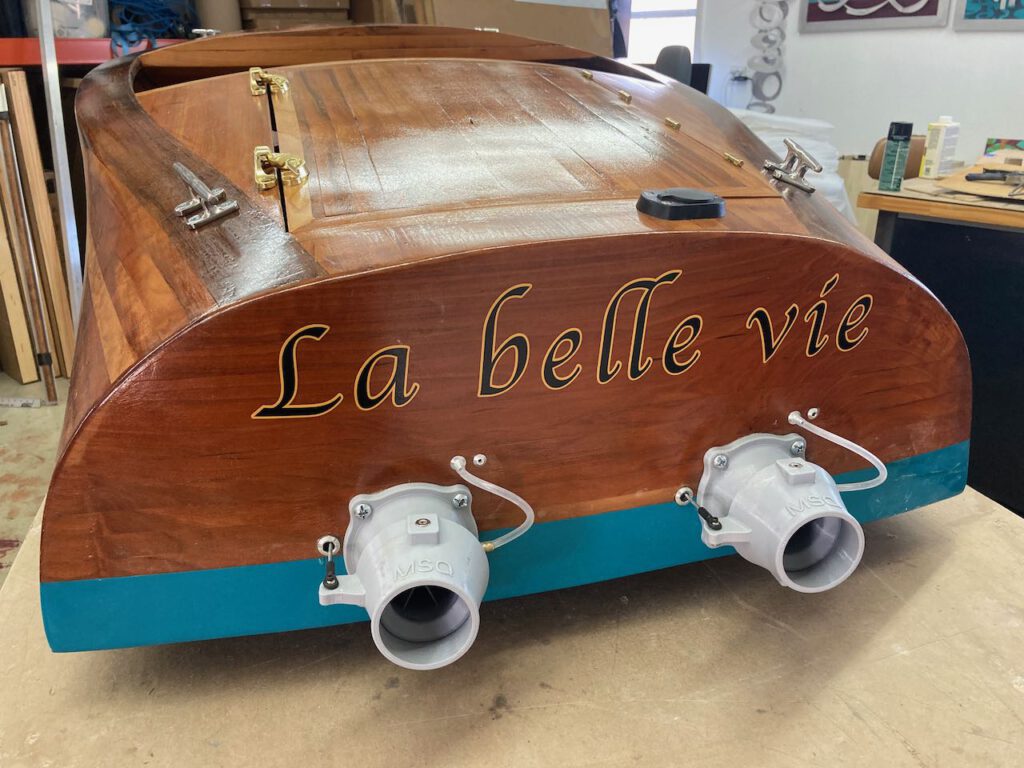 Stay tuned for installing the powertrain and electronics!