After building a cedar strip canoe in 2020 and enjoying it in 2021, I realized I wanted to build another boat. According to my design specifications, it had to be electric powered, fast, classy, and fit in the back of my car. After some long hours with Google, I came to love the lines of classic wooden barrel back boats, and when I found a design called the Belle Isle (a full-size 23-foot design is available from Glen-L) I decided that would be my inspiration.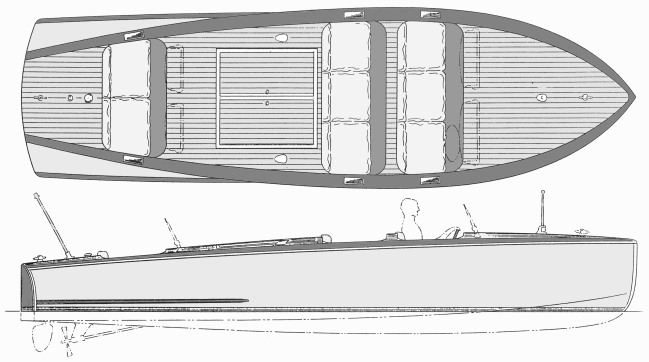 I took the design and scaled it down to six feet long. It was still big enough to hold one person (me) or maybe two small children. And it would fit in my car. I also found a supply of beautiful cherry wood, which happened to come from a tree in my parents' backyard. I didn't mill it myself, but I am thrilled to say that all the cherry in my boat came from this single tree.
Construction was not easy, especially since I didn't have any guidance except for the canoe I built a couple years ago, but I managed. I think.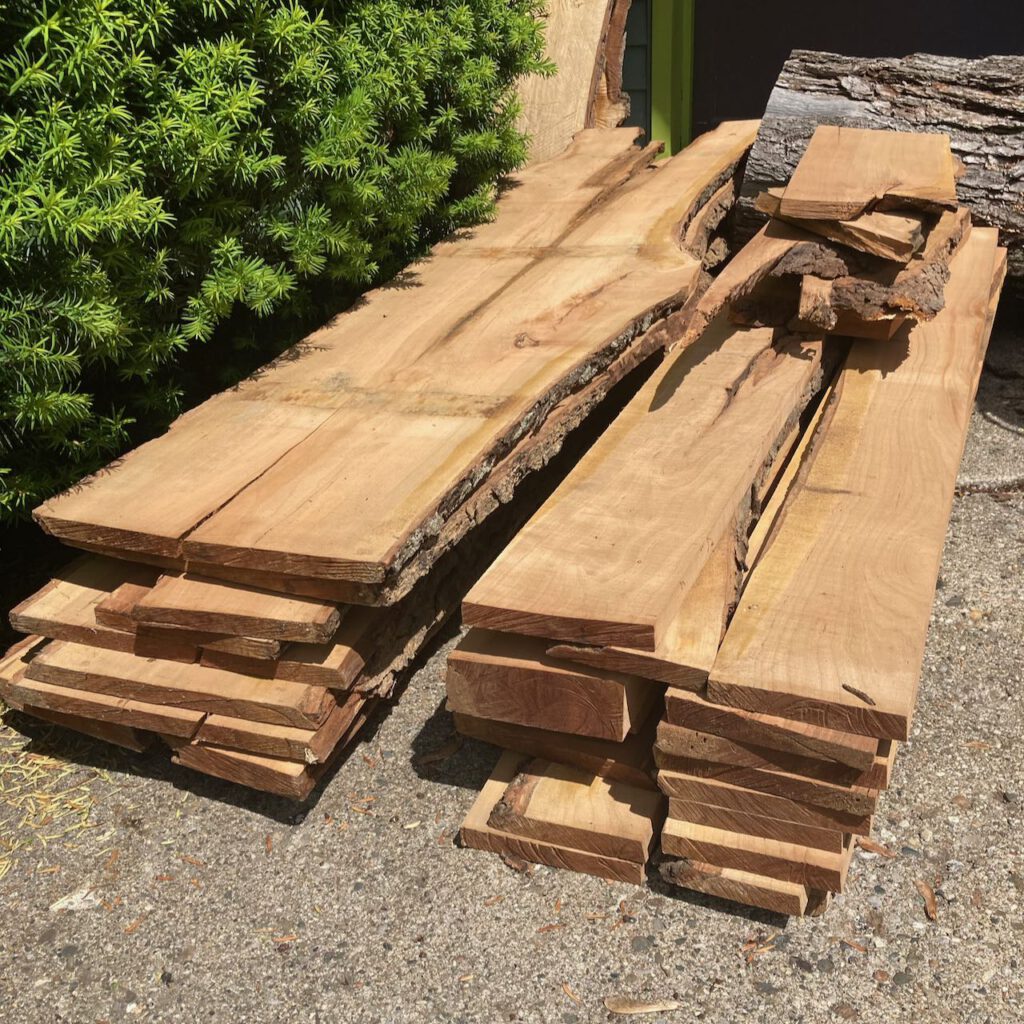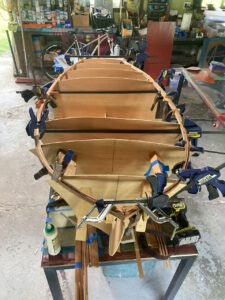 ---
Right away with this project I realized that I needed some more clamps! This style is great and I found a deal on Amazon for a boatload of them.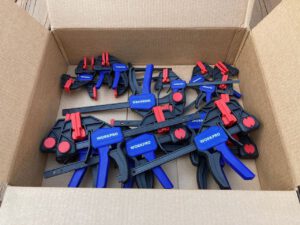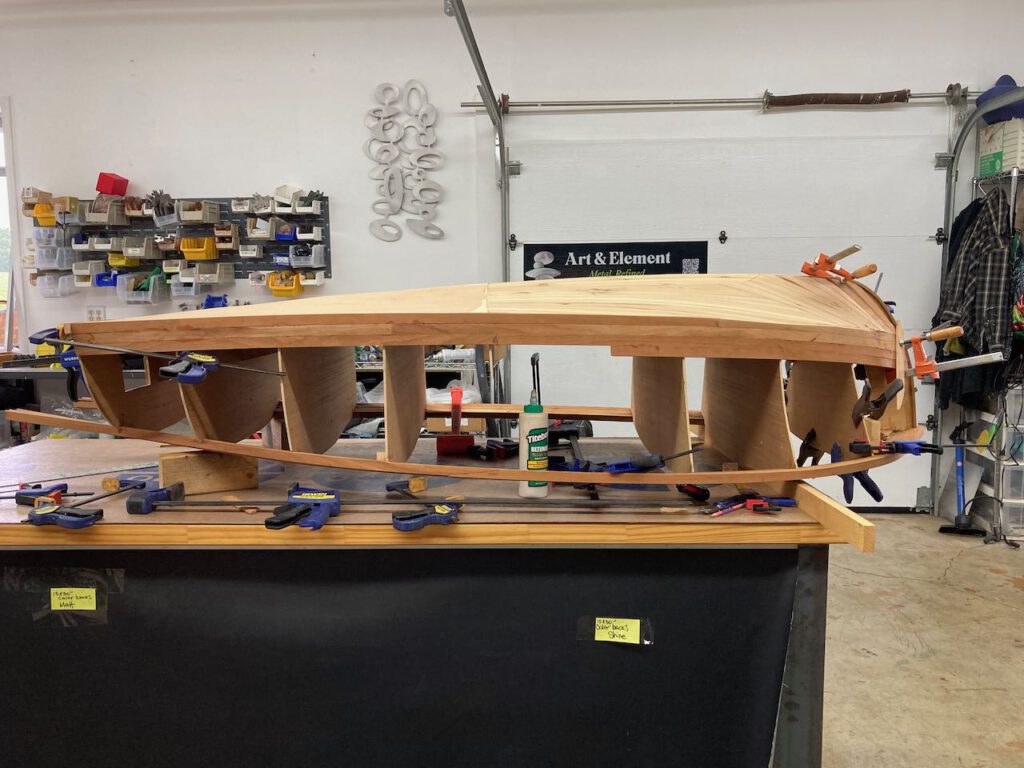 Apparently one of my signature moves when building boats is the bookmatched bow inlay. For this boat, I found a very nice piece of cherry containing heartwood and new wood, a small knot, and a beautiful scar. This made for a lovely centerpiece in the foredeck of the boat.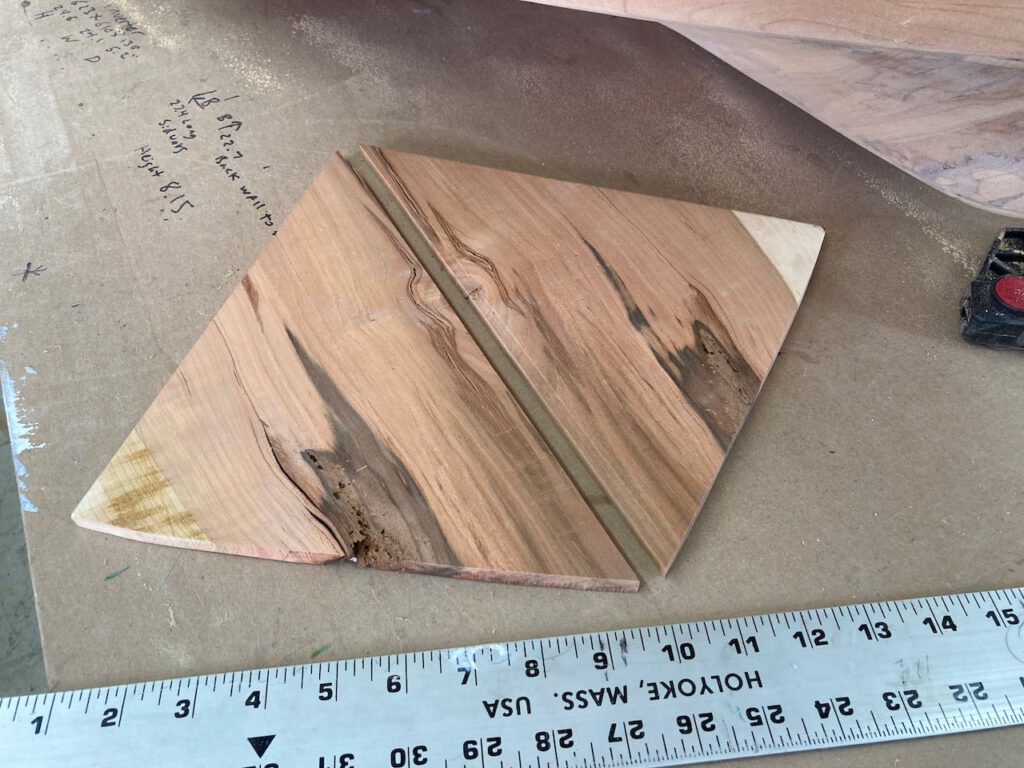 My other favorite detail is on the stern of the boat, where I was able to cut all the strips out of a single board and keep the grain matched to highlight some swirls and other intricacies of the woodgrain. If anyone would be "distracted by the wood grain" this would be why.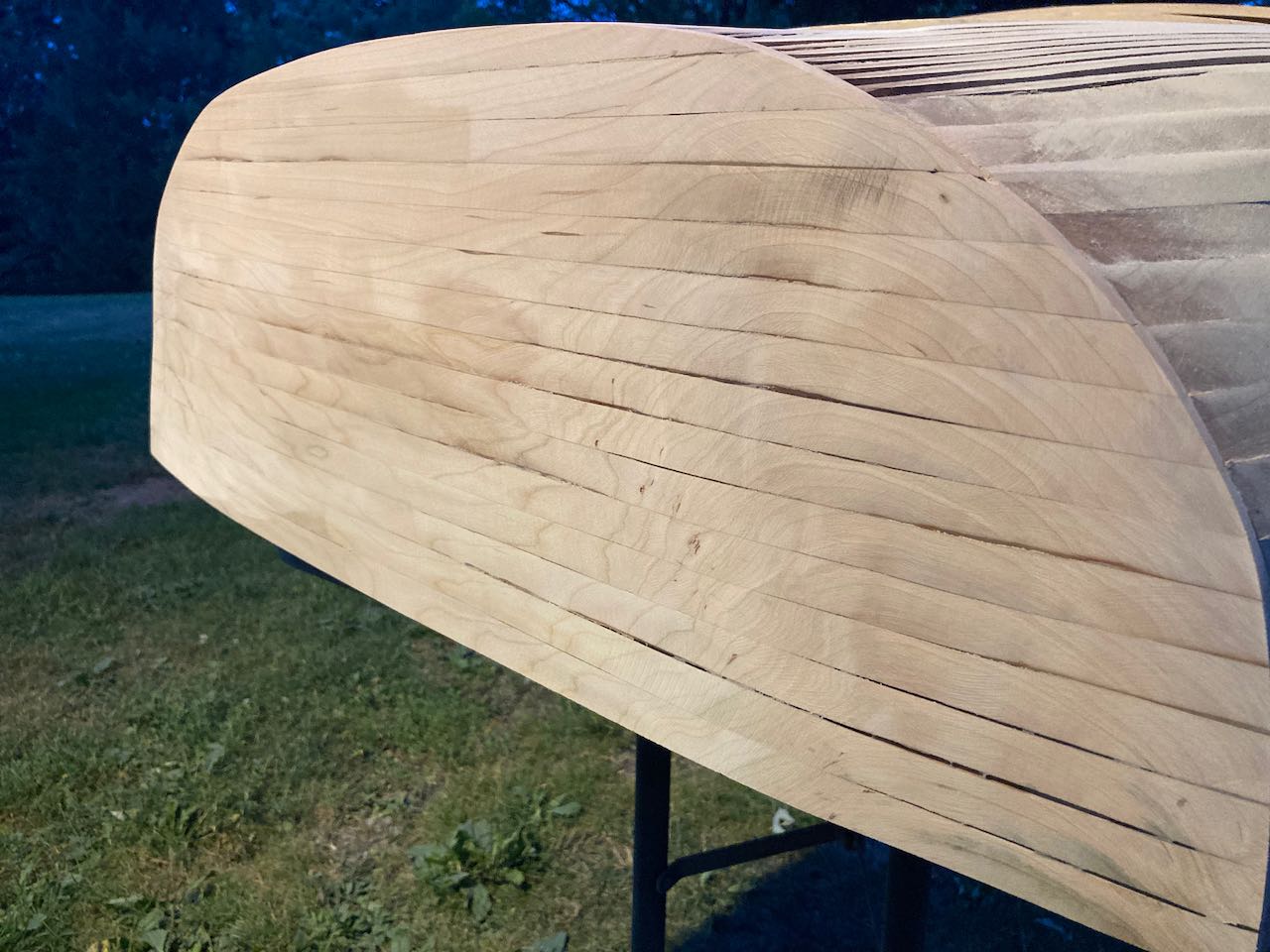 Up next is finishing the boat, wiring the electrics, and (hopefully) getting it wet.